"Meditation", to be Aware; Sounds familiar, Peruse along the article to find an easy technique of Meditating on the 'SELF' and being happy, bliss-full and content.Everyone Prays… Simply Put,"To be free from thoughts is itself meditation."
…..Meditating; Dhyanam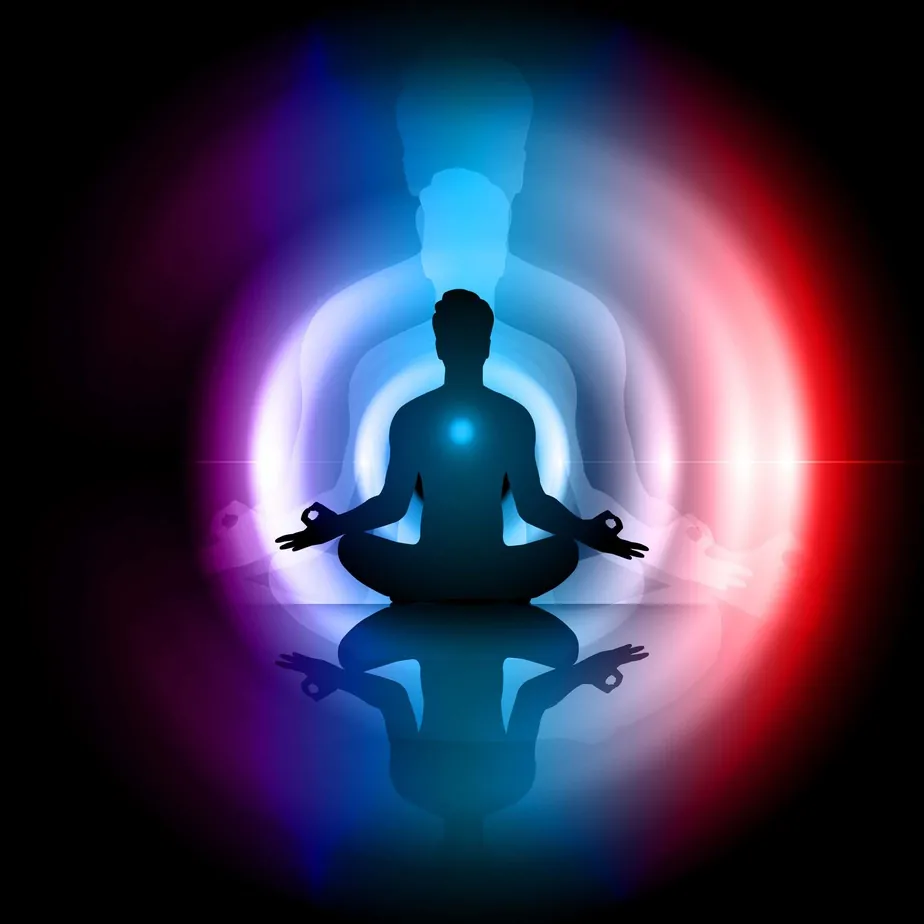 …. I don't meditate, being mindless
 Why? "I don't like, feel it wasting time by just sitting around doing nothing"…
Did YOU Know? Regular meditation creates space in the mind, heightens concentration levels, and helps coping with stress. Be it 10 minutes, five minutes, or even 60 seconds – Body and mind has rejuvenated .
Mmmm… "I don't know how"
Just sit/lie down, close the eyes,breathe in/out, meditate! That is basically all it is. .
But…. "I can't sit still"
Meditation is all about silencing the ego (internal chatter).
See… "I can't switch my mind off"
And this is exactly why one should meditate. It doesn't matter if all thoughts don't clear, doesn't even matter if the mind continues to race. * Just keep at it. Whenever the mind is getting carried away with thoughts/stories, keep bringing the attention back to the breath, to the sounds you hear around , and to the sensations within the body.
ok… "I find it boring"
Of course it would be so, until one surrenders to the activity. Realize that there is so much beauty in silence and stillness, and allow the subtle power to claim from within.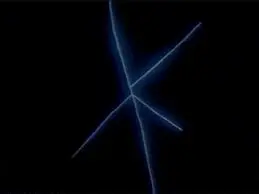 Oh! ? "It scares me"
This fear is often felt because of not being used to sitting with the feelings/emotions without external forces (food, TV.. .) to numb them. The feeling is incredible, overwhelming at first, so uneasy, but just stick with it. Try not to control anything. Feel the fear within , breathe into it and allow it to pass.
Observe, the warmth that will follow.
..A deep state of meditation is a kind of deep, concentrated thinking in which a person seriously reflects on past experiences, ponders and muses over current matters, comes to the point where self-talk ceases, the mind is blank.
….…Instead it's full…. 'full of an awareness'. By Paying attention to the breath, thinking naturally starts to quiet down.
….Mindfulness can be seen as the practice of "being in the moment"!
JUST BE!
Does it mean, being mindful is never think about the past/future, not to plan or reflect on past experiences?
….Actually, being in the moment means being mindfully aware of what is going on right here and now, including any thinking of the past, future….Being aware of what is going during the experience(not just being angry but aware of that anger, that a choice can be made to be otherwise).
Reflecting with mindfulness…..mindfully thinking is done about the past or future.
I 'Being in the moment' does not mean getting stuck in the moment. It is to Mindfully and creatively calling to mind past events, or imagining what might happen in the future. Calling, thinking about the past…Thinking about how differently action could have been, or wonder why something happened the way it did. So also, thinking about the possible futures, and of how the actions committed now will make those futures more or less likely. ….so on…
– When thinking about the past or future, while being in the moment, there is consciousness, reflection and Not being lost in thoughts. There is no confusion or fantasy with reality.,
– Sometimes daydreaming can be creative…wonderful to relax the reins of consciousness and allow creative unconscious mind the opportunity to express itself.
Then, Why don't meditators reach the "thought-free" state easily?…"To be free from thoughts is itself meditation."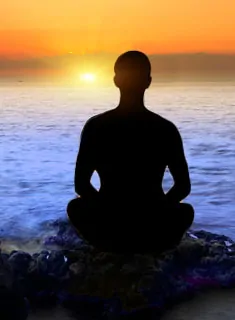 "To remain without thought in the waking state is the greatest worship."(Nisargadatta)

…"In samadhi, there is only the feeling 'I am' and no thoughts.
"See to whom the trouble is. It is to the 'I-thought'. Hold it. Then the other thoughts vanish."
"When these thoughts are dispelled, you remain in the state of meditation, free from thoughts."
"The limited, multifarious thoughts having disappeared, there shines in the Heart a kind of wordless illumination of ' I ', which is pure consciousness."(Ramana Maharshi)

Ramana Maharishi

* Self Enquiry, the best form of meditation. Practice…
How to Practice Self-Enquiry
SELF- ENQUIRY…

 Pay attention to the inner feeling of 'I' and hold on to it as long as possible.
 Whenever other thoughts distract one, pull one's attention back to the 'I'-thought again.
 question oneself: 'Who am I?' or 'Where does this 'I' come from?'
 When subjective feeling does not connect with thoughts and objects the 'I' feeling vanishes.
 What remains is the sense of Being, in which the individual has temporarily ceased to exist.
 When self-enquiry reaches this level there is an effortless awareness of being in which individual effort is no longer possible since the 'I' has temporarily ceased to exist. This is not Self-realization.
 Continuous practice and experience of this state of being will destroy the mental tendencies (vasanas). This weakening of the vasanas will eventually be completely destroyed by the power of the Self that the 'I'-thought will never rise again. This is the final state of Self-realization.
 This self-attention to the 'I'-thought is that it merely gently invokes the awareness .
 Once awareness of the 'I'-feeling has been established, no more effort is required. From now onwards, it is a matter of Being rather than doing.

…"Be without thoughts, this is the secret of meditation.".. Dogen Zenji, Japanese Zen Buddhist.

…"Yoga happens when there is stilling of the movement of thought" (Patanjali).

…"With the intellect steadfast and the mind sunk in the Self, allow no thought to arise." Gita

* So attaining a "thought-free" state is the goal in many spiritual practices….

* Folk not being really engaged with awakening. What of them? Ramana Maharshi described it as having the urgency of someone whose head is held underwater. Others describe it as like having one's hair on fire.
Samadhi-state of consciousness is the life…goal of our spiritual journey on earth.
* What for?
Bliss/Truth, Individuality, duality vanishes….
* How?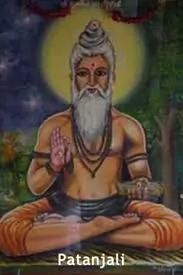 Patanjali describes 3 techniques, the practice and mastery of which leads to the Supreme state.
DHĀRANĀ- concentration. consciousness directed towards a single object ( Bīja Mantra).
DHYĀNA- meditation. when the "I" begins to dissolve in the object. This is the preliminary stage to Samādhi.When body and mind are correctly attuned and have become quiet and pure the meditative state occurs by itself.
SAMĀDHI is the Supreme Consciousness in which knower, knowledge and object of knowledge merges.
* "SO HAM" occurs; we are that which we are seeking! Realisation of the truth – Self-Realisation/ God-Realisation.
Adi Shankaracharya…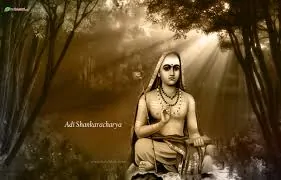 …Bhajan by Shankara (praising the God-realised liberated consciousness)
MANO BUDDHYAHAMKĀRA CHITTĀ NA NĀHAM
NA CHA SHROTRA JIHVE NA CHA GHRĀNA NETRE
NA CHA VYOMA BHŪMIR NA TEJO NA VĀYUH
CHIDĀNANDA RŪPAH SHIVO'HAM SHIVO'HAM
NA CHA PRĀNA SANGYO NA VAI PĀNCHA VĀYUR
NAVA SAPTA DHĀTUR NA VĀ PĀNCHAKOSHAH
NA VĀK PĀNI PĀDAU NA CHOPASTHA PĀYUH
CHIDĀNANDA RŪPAH SHIVO'HAM SHIVO'HAM
NA ME DVESHA RĀGAU NA ME LOBHA MOHAU
MADO NAIVA ME NAIVA MĀTSARYA BHĀVAH
NA DHARMO NA CHĀRTHO NA KĀMO NA MOKSHAH
CHIDĀNANDA RŪPAH SHIVO'HAM SHIVO'HAM
NA PUNYAM NA PĀPAM NA SAUKHYAM NA DUHKHAM
NA MANTRO NA TIRTHAM NA VEDĀ NA YAGYĀH
AHAM BHOJANAM NAIVA NA BHOKTĀ
CHIDĀNANDA RŪPAH SHIVO'HAM SHIVO'HAM
NA ME MRITYU SHANKĀ NA ME JĀTI BHEDAH
PITĀ NAIVA ME NAIVA MĀTĀ CHA JANMA
NA BANDHUR NA MITRAM GURUR NAIVA SHISHYAH
CHIDĀNANDA RŪPAH SHIVO'HAM SHIVO'HAM
AHAM NIRVIKALPO NIRĀKĀRA RŪPO
VIBHUR VYĀPYA SARVATRA SARVENDRIYĀNĀM
SADĀ ME SAMATVAM NA MUKTIR NA BANDHAH
CHIDĀNANDA RŪPAH SHIVO'HAM Shivoham……
(I am not this mind, nor intellect, ego or consciousness,
Nor the Gyāna Indriyas or the Tattvas.
My form is pure consiousness and absolute bliss
I am CHIDĀNANDA RŪPA SHIVA, the Supreme Self.
I am neither the five Prānas nor the seven Dhātus,
Nor the five Koshas, nor this bundle of Karmas
I am CHIDĀNANDA RŪPA SHIVA, the Supreme Self.
In me exists neither attachment nor duality,
Neither greed nor jealousy, neither hate nor anger.
I have nothing to do with the illusion of the ego,
And also I am not bound by the four laws of the Purushārtha
I am CHIDĀNANDA RŪPA SHIVA, the Supreme Self.
I have neither sin nor virtue, nothing to do with either happiness or sorrow,
Or with Mantras, pilgrimages, the Vedas or ceremonies
I am neither the food, nor the one nourished, nor the enjoyer
I am CHIDĀNANDA RŪPA SHIVA, the Supreme Self.
I am the Ātmā, immortal and unborn
Time, space and death have no power over me
I have neither father nor mother, neither relatives nor friends
No Guru and no student
I am CHIDĀNANDA RŪPA SHIVA, the Supreme Self.
I am desireless and formless.
I exist in all living beings
I am not bound, nor require liberation
My form is truth, consciousness and bliss
I am CHIDĀNANDA RŪPA SHIVA, the Supreme Self.)
ULTIMATE TRUTH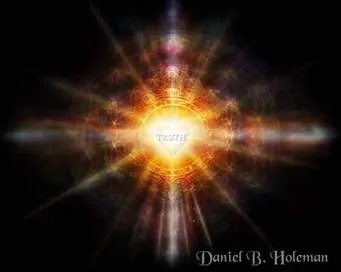 Contemplate on these simple truths…
* It is difficult to determine what came first – the seed or the tree, the fruits or the Karma. For eternity, the seed has grown from the plant, and the plant from the seed…….?!?
KARMIC CYCLE…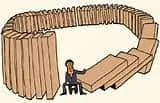 …. an action produces a karmic reaction, and this reaction again causes an action. Karmas and Samskāras (Karmic traces) have, from the beginning, been inextricably linked to one another.Yoga can free one from this cycle, as it burns up karmas
– Only when all the "seeds" of the Karmas and Vāsanās (desires, wishes) have been burnt, can they no longer sprout.. one's actions produce no new Samskāras in the consciousness, therefore no more effects for subsequent lives.
…. Moksha is in no way a "final state." It is a new beginning. Whoever has acquired, applies this for the benefit of others….
IWhat is the difference between awakening and liberation?
…..Awakening is the realization that 'we are not the body-mind complex or the ego' but the 'witnessing consciousness' behind them. When awakening happens there is a spontaneous dis – identification from the mind and body and the realization that we are the space-consciousness in which the body and mind appear.
….However, awakening is not necessarily accompanied by the total destruction of the egoic mind. Awakening destroys all the egoic mind structures. Awakening, sometimes foresees a great amount of latent impressions (samskaras and vasanas) that continue to exist in the subconscious mind, interrupting the experience of the Self.
…Continued 'Sadhana'/ meditation leads to effortless and permanent abidance in the Self…vasanas, totally fried.
Watch and behold…Meditation is all about Being Mindless,Thoughtless…
………….Are YOU in for MEDITATION!