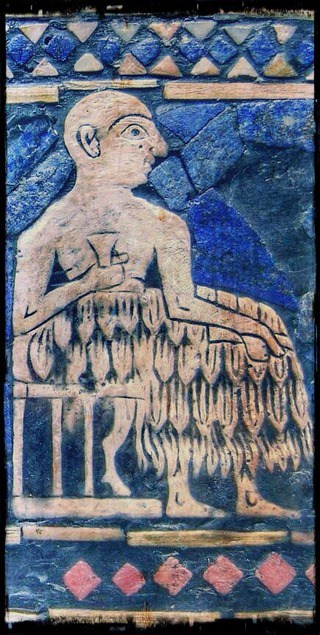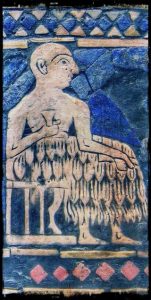 The matter of language and cult
Sanskrit
The oldest sacred language
Of the Hindus
Zend = old Persian
The oldest sacred language
Of the Iranians
Greek and latin
Old sacred languages
Of the Europeans
All together the Indo-European languages
The Egyptian Hieroglyphic script
The Sumerian Cuneiform script
Copied by Babylonians
Old semitic and non-semitic languages
Comparative philology
(Science of language)
Comparative mythology
(Science of culture)
Two faces of the same coin
But … the comparative studies
Designate the Sumerian writings
As the oldest and often common source so far
Time to reflect on the Sumerians!
And before?
*
Image:
The Sumerian king on the peace side of the Standard of Ur
Thank you for visiting, reading and subscribing . It is our greatest reward!
Do you want to learn webbuilding and affiliate marketing? Then, join me and enjoy the learning with a growing international community. 


Join me